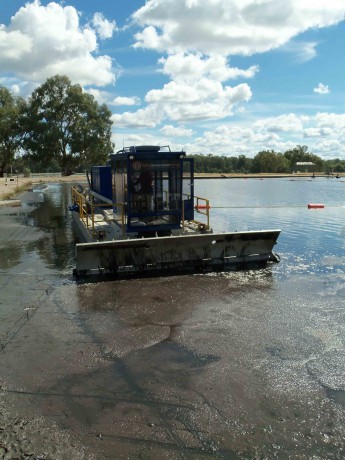 Epsom Environmental Services specialise in desludging lagoons, ponds, sedimentation ponds, tailing dams and contained waterways.
For every project we work with our clients in developing the most cost effective, efficient and environmentally friendly approach.
We have performed numerous desludging projects throughout Australia, including work for major water authorities, food manufacturers, mining companies and piggeries.
Equipment available for desludging:

Dredges
Pontoon Mixer
Excavators